Friday Night Football in East Jordan Rules! Terrific victory by our football team under the leadership of Coach Adam Grybauskas and the introduction of our new King and Queen, DQ Wilson and Izzy Boyer at halftime. Doesn't get any better than this! Go Red Devils!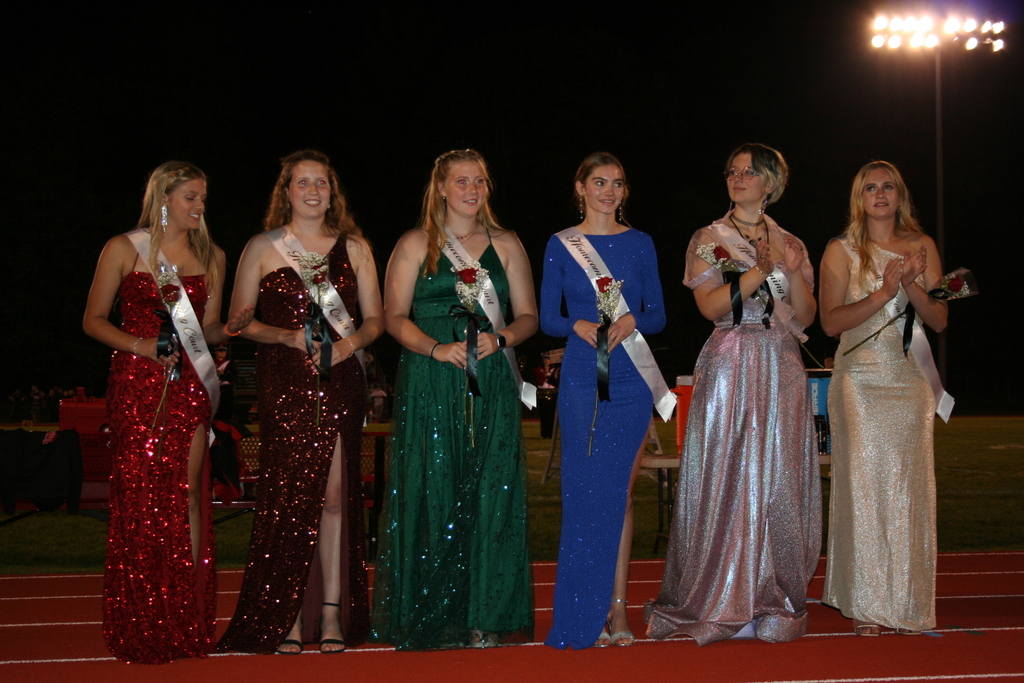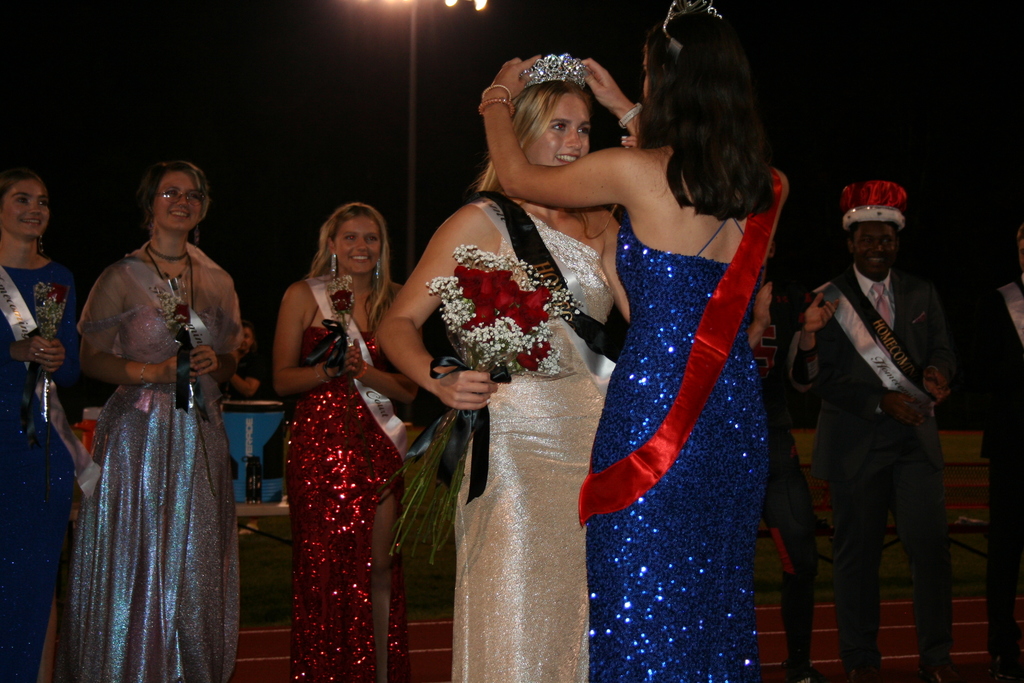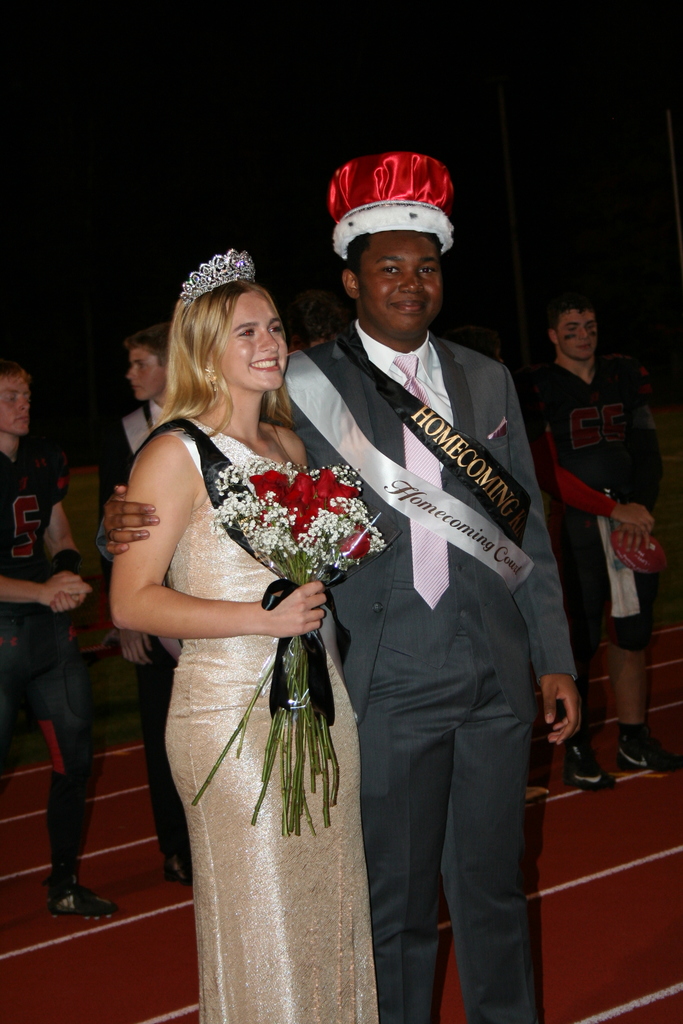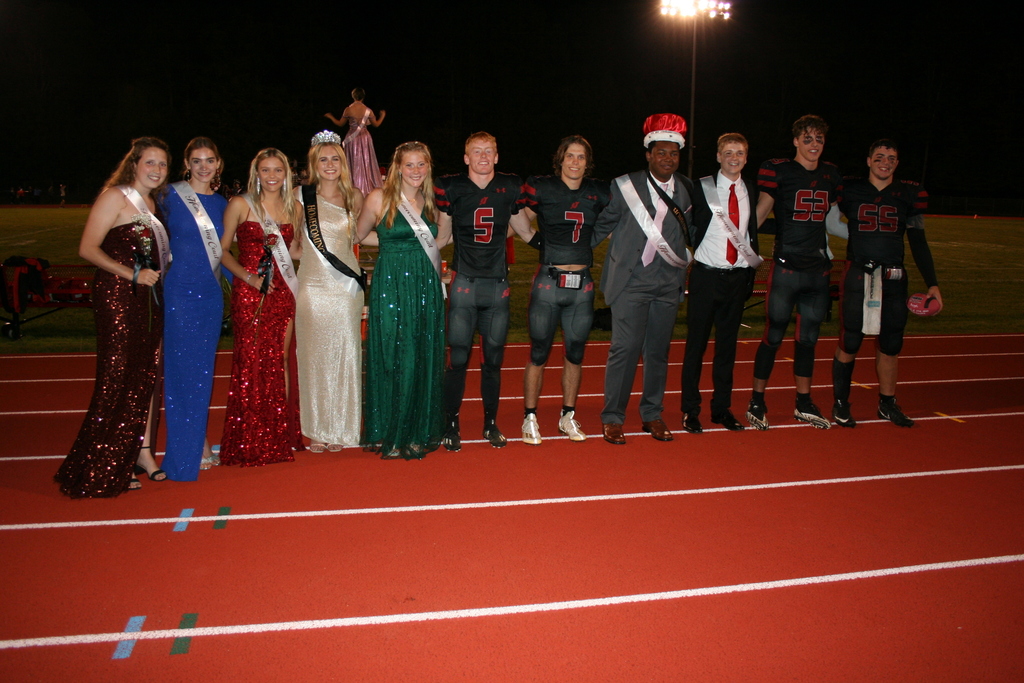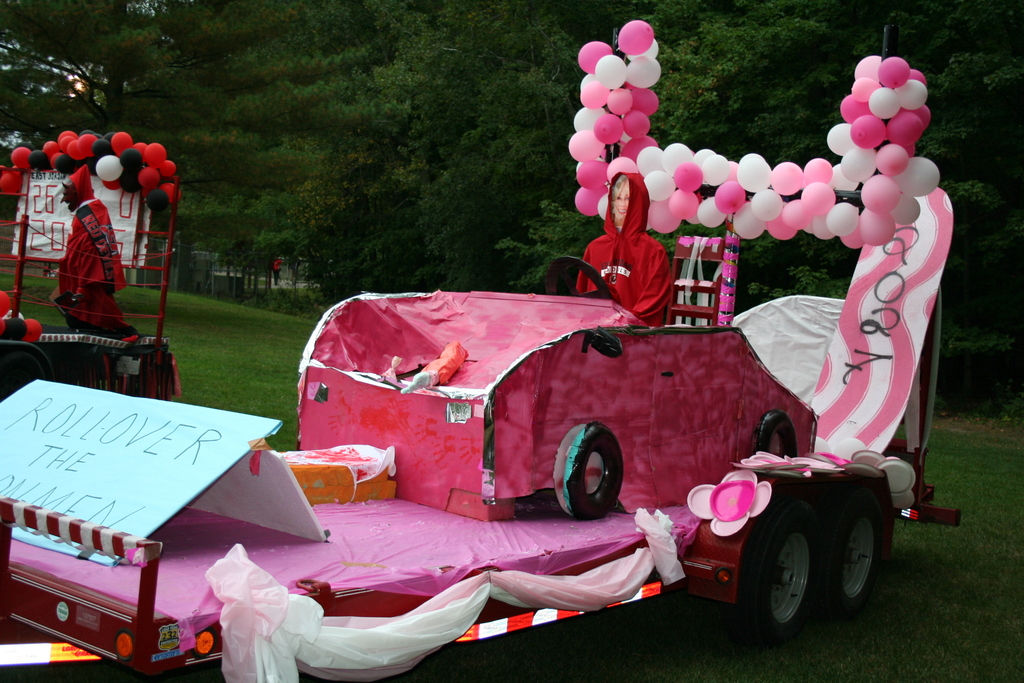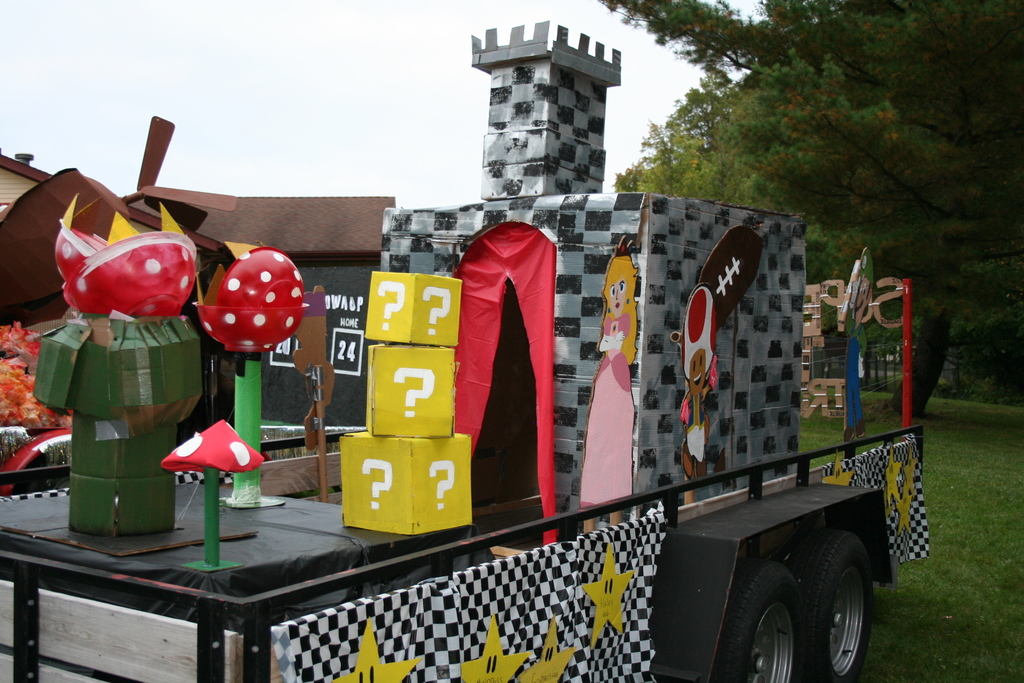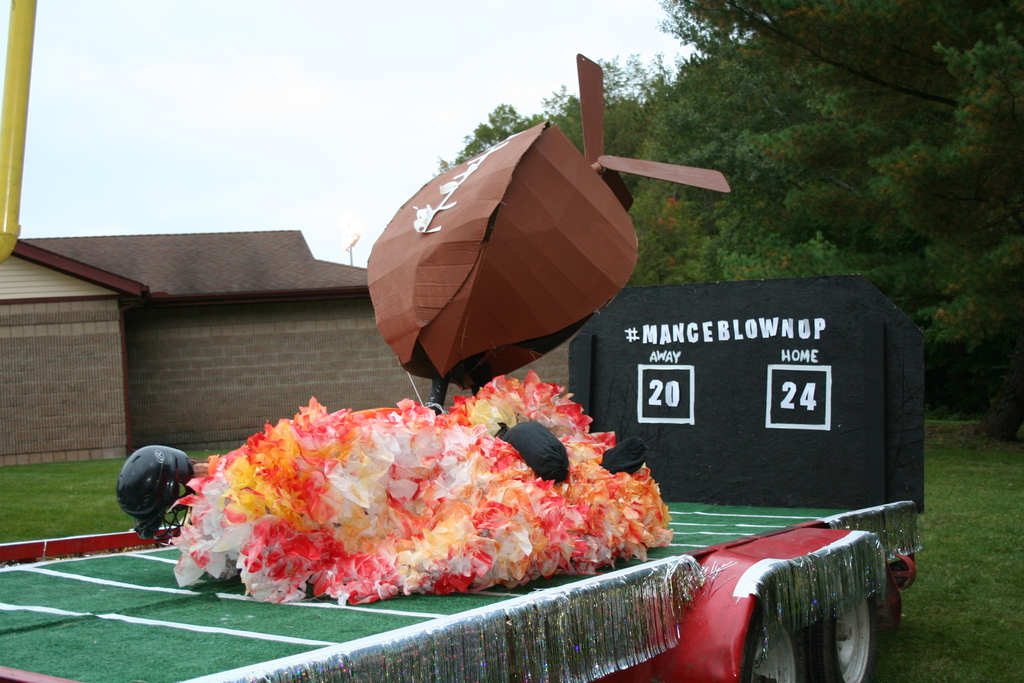 Friday's Pep Rally was well attended by all EJ students. The Homecoming Court put on a spectacular display of school spirit; teams were introduced and games were played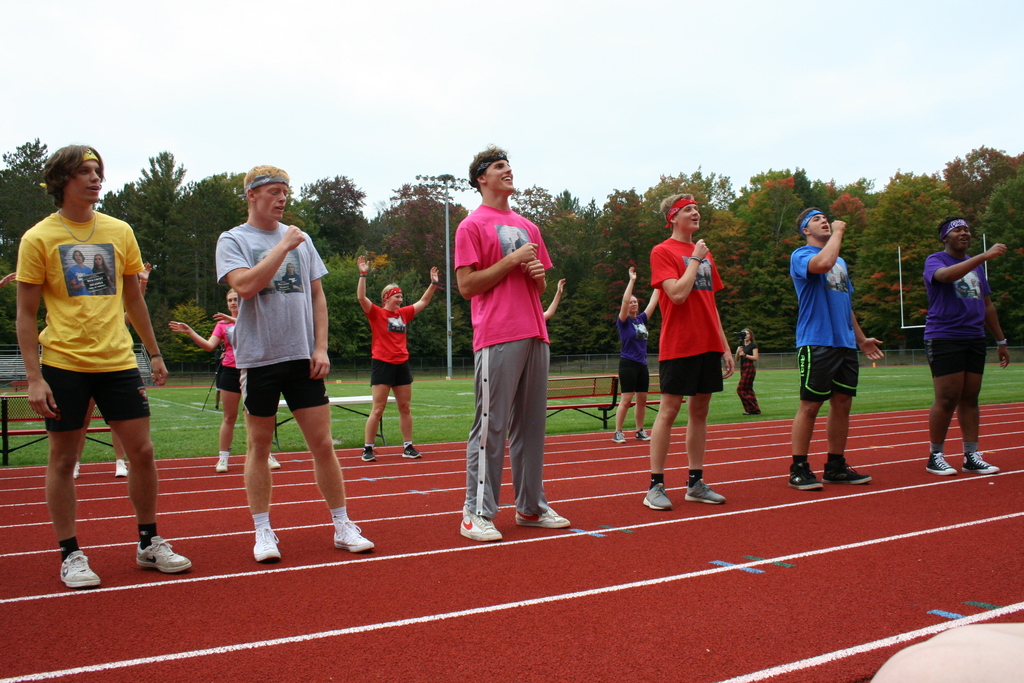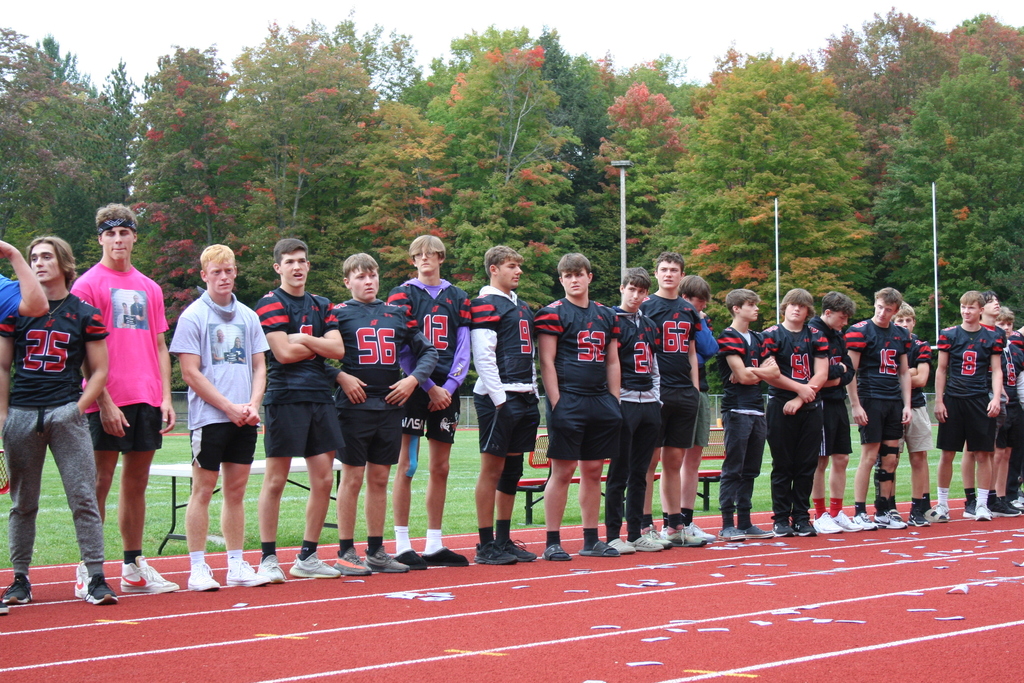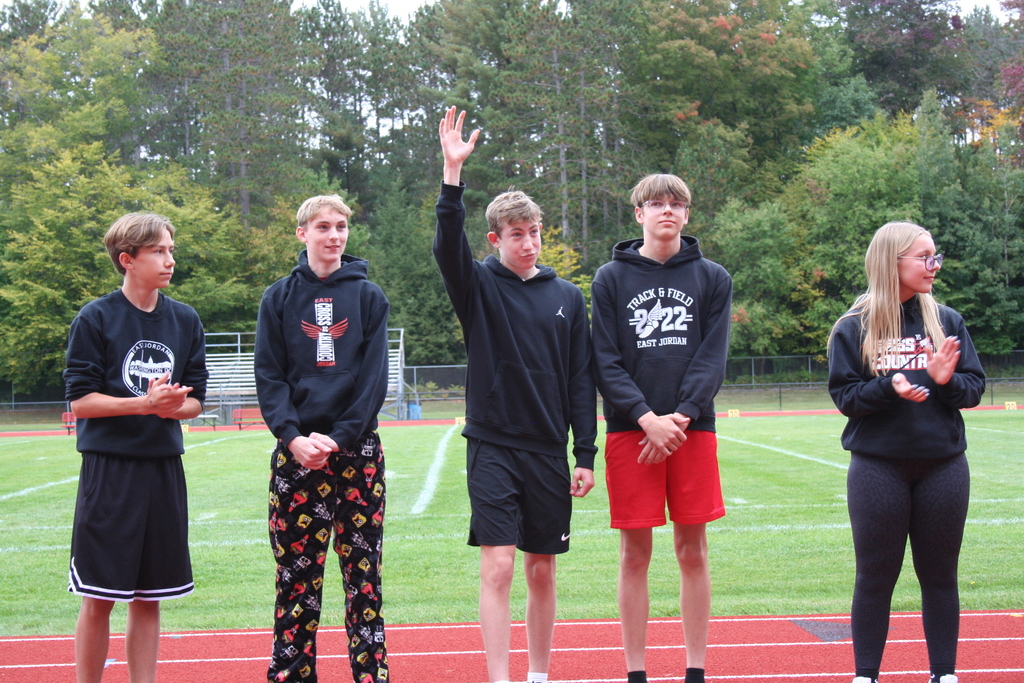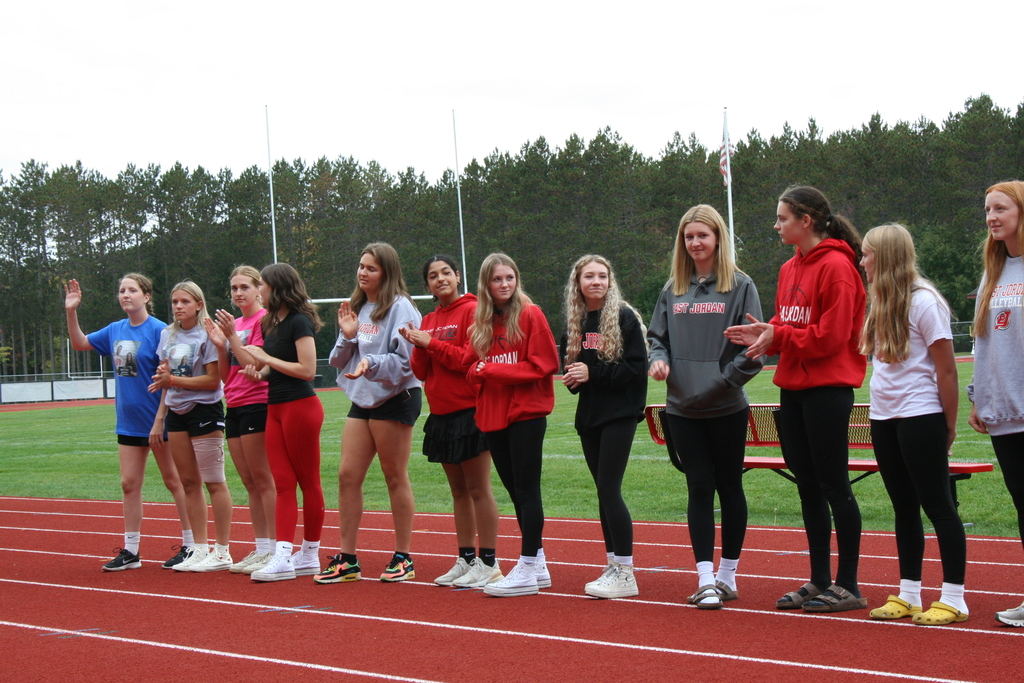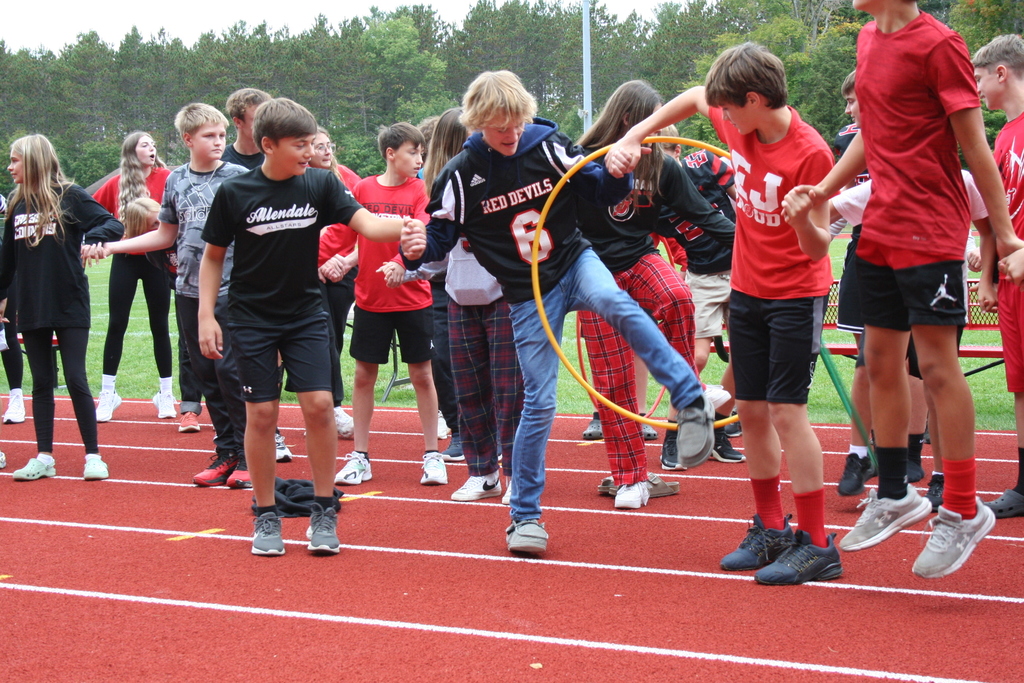 The 2023 Homecoming Court visited the elementary school today and helped serve them a "tailgate" lunch!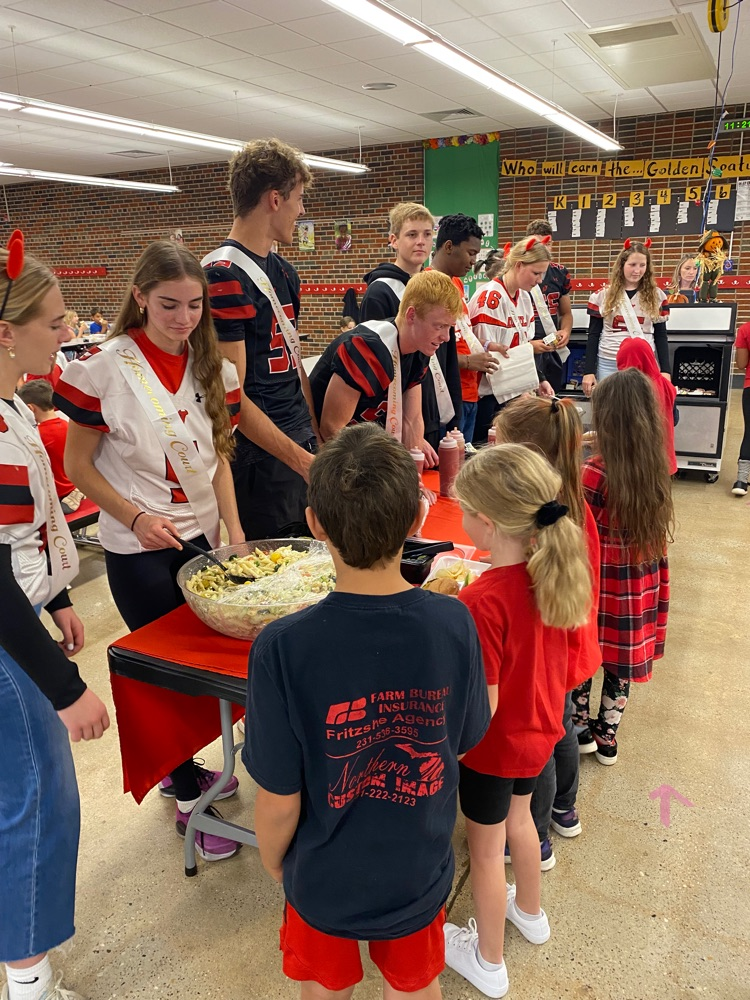 The Red Devil Girls Golf Team has All Conference Golfers - Hannah Fortune (91) and Lila Kelly (99) are All Conference. WAY TO GO! The team took 3rd Place in a tough Lake Michigan Conference at Twin Birch Golf Course In Kalkaska. For the second year in a row the Red Devil Girls Golf team made the top 3. The girls started out slow - but put more pressure on the teams as they made the turn on the last 9 holes. These girls are getting ready for Regionals and have a big goal in their sights. Congrats and Go Red Devils!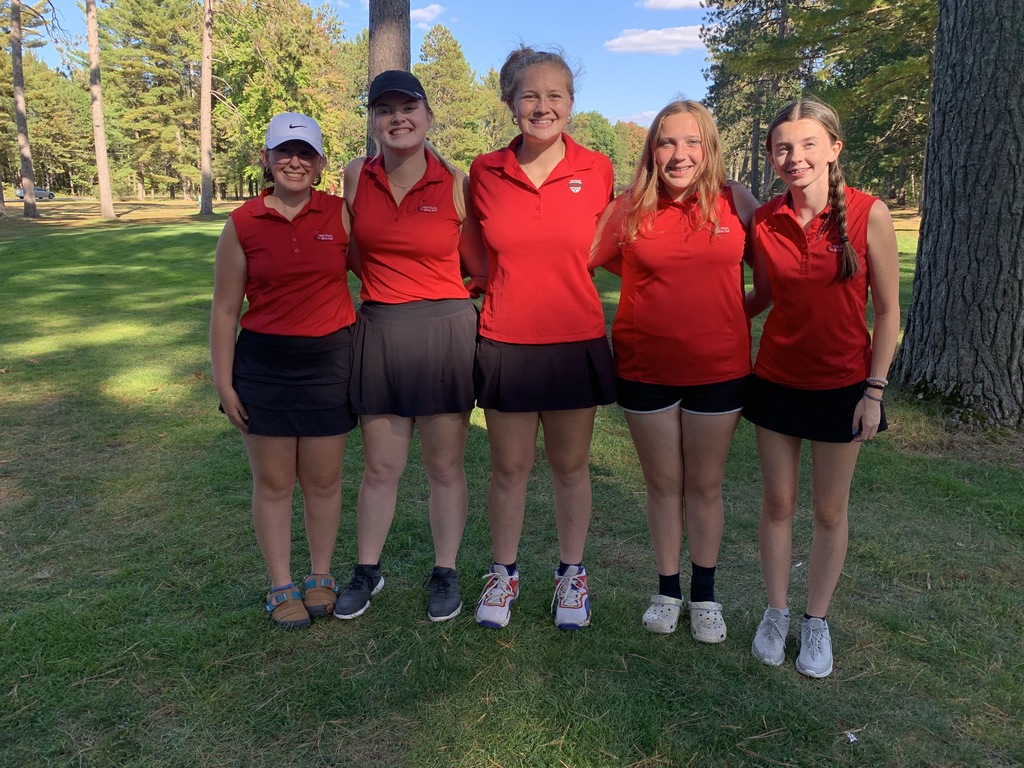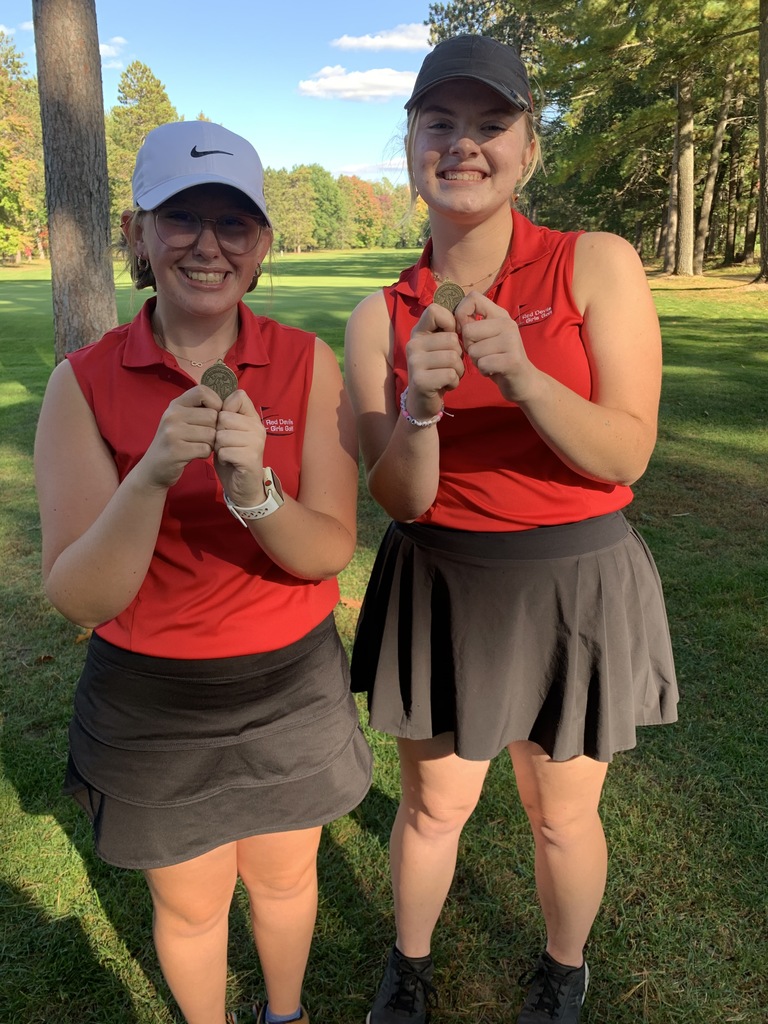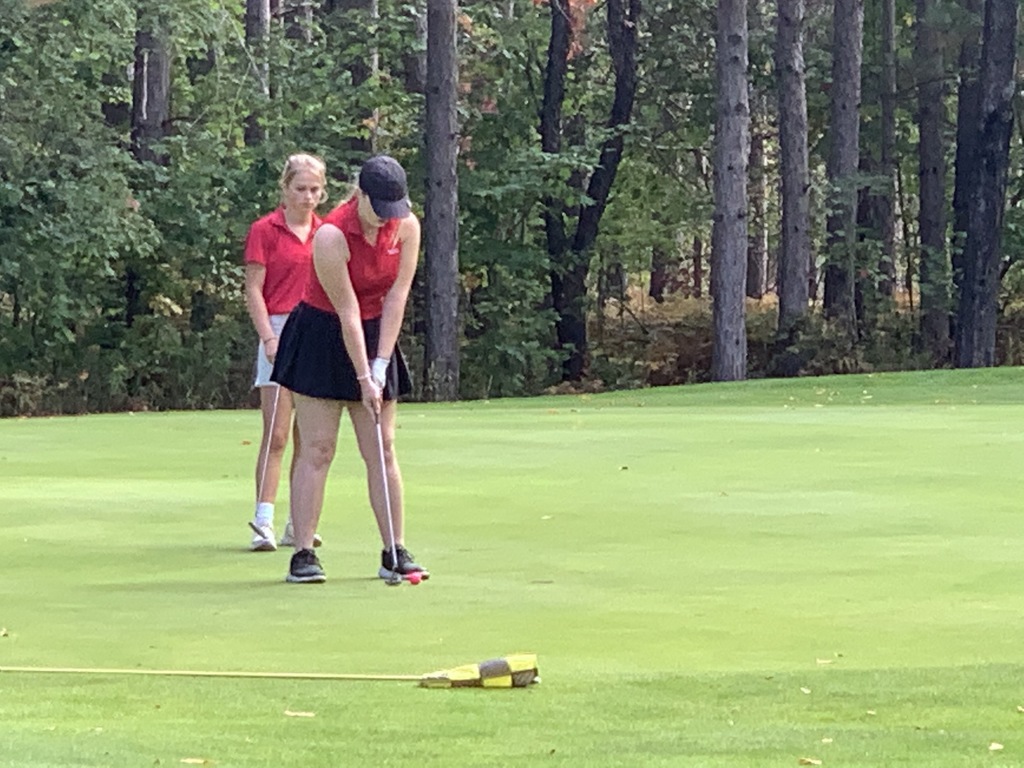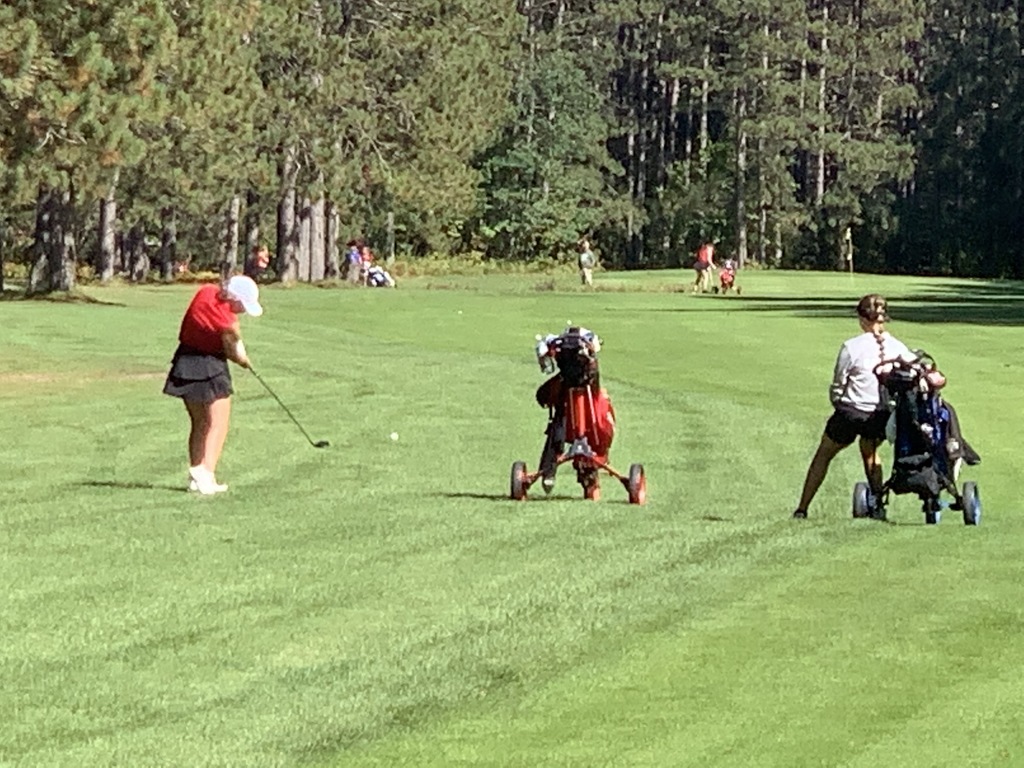 And here's the Court showing their Rhyme Without Reason attire.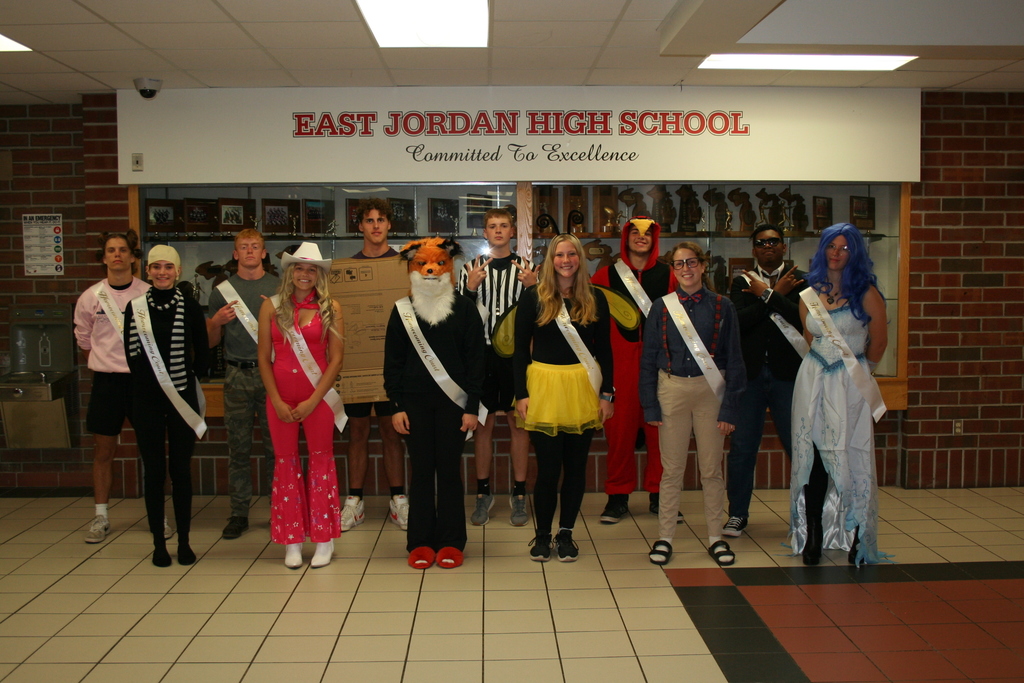 Rhyme without Reason Day!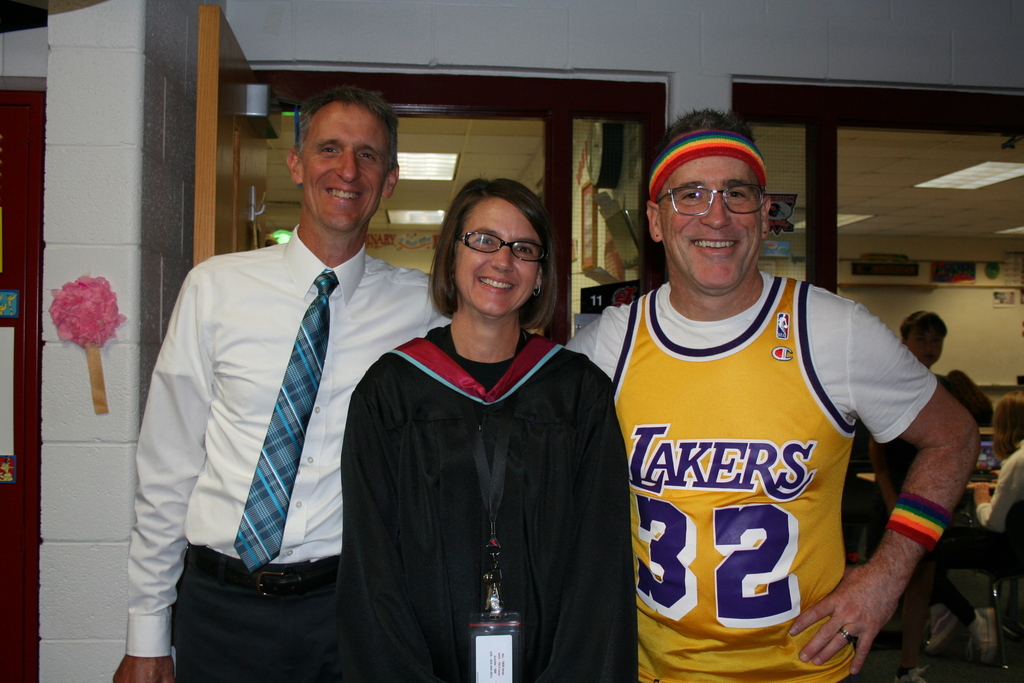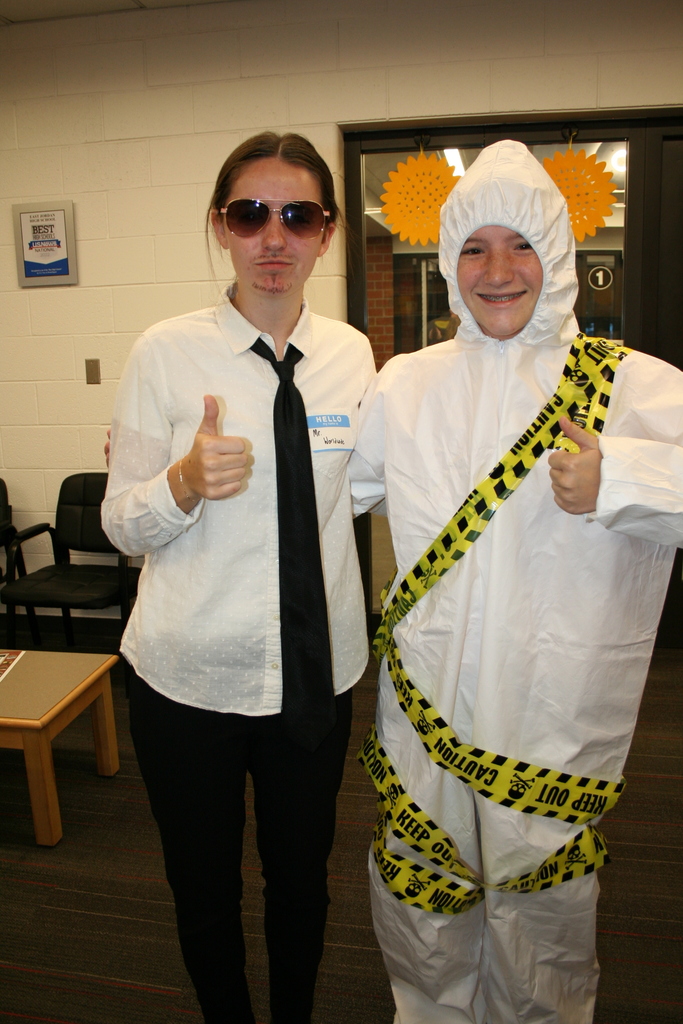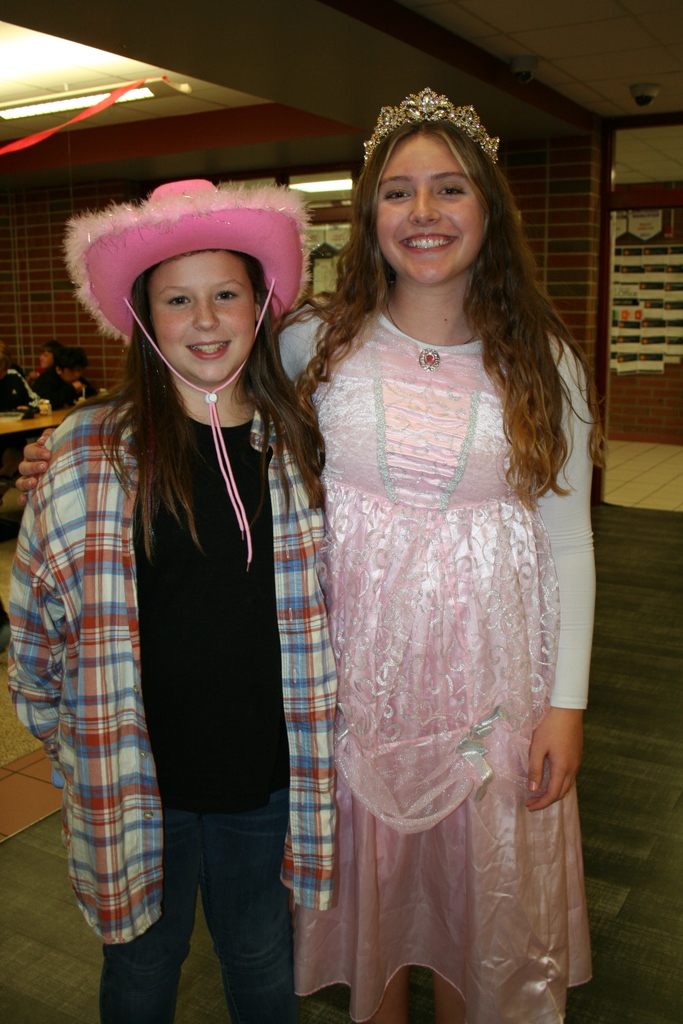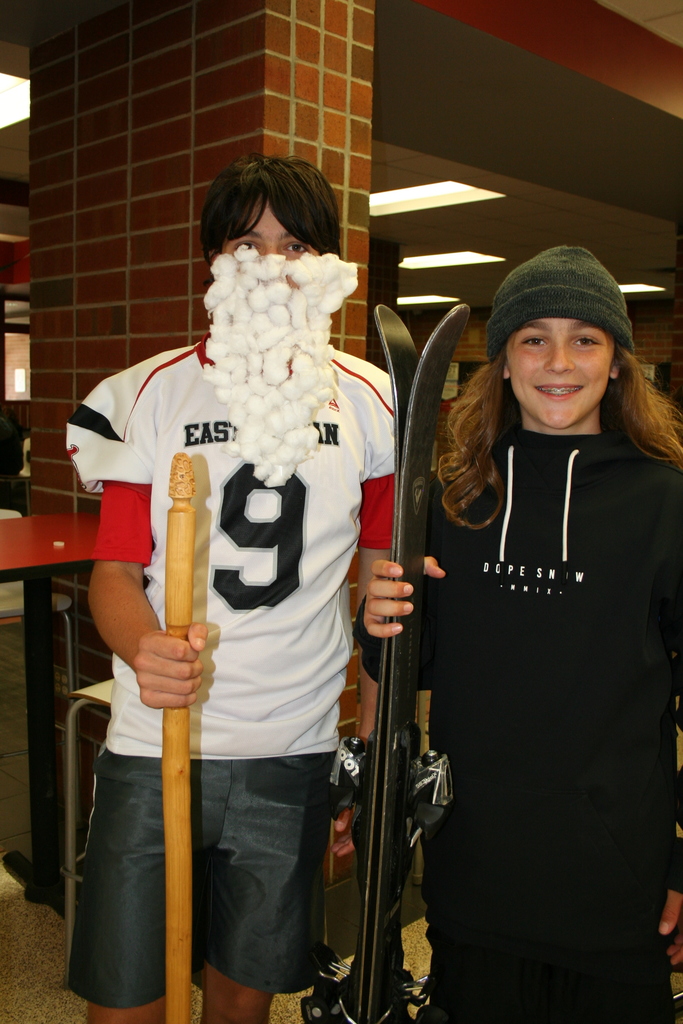 Red Devil support was in full swing last night at the Community Pep Assembly! A great time was had by all.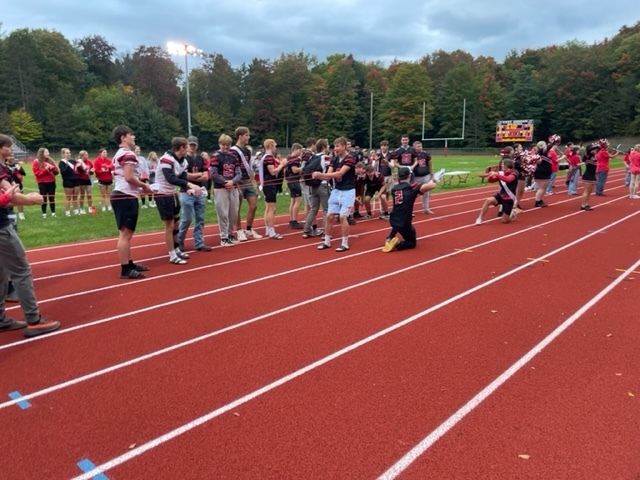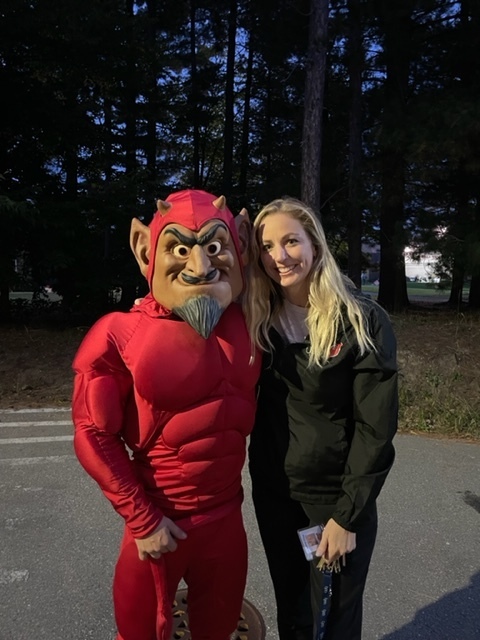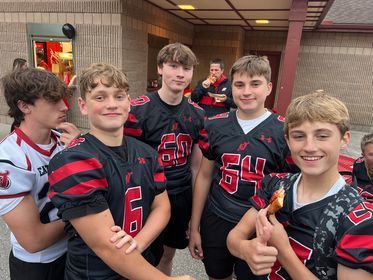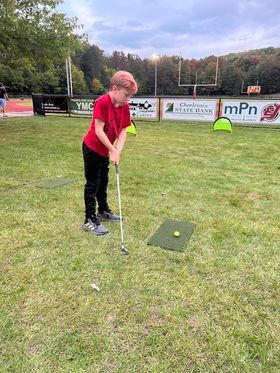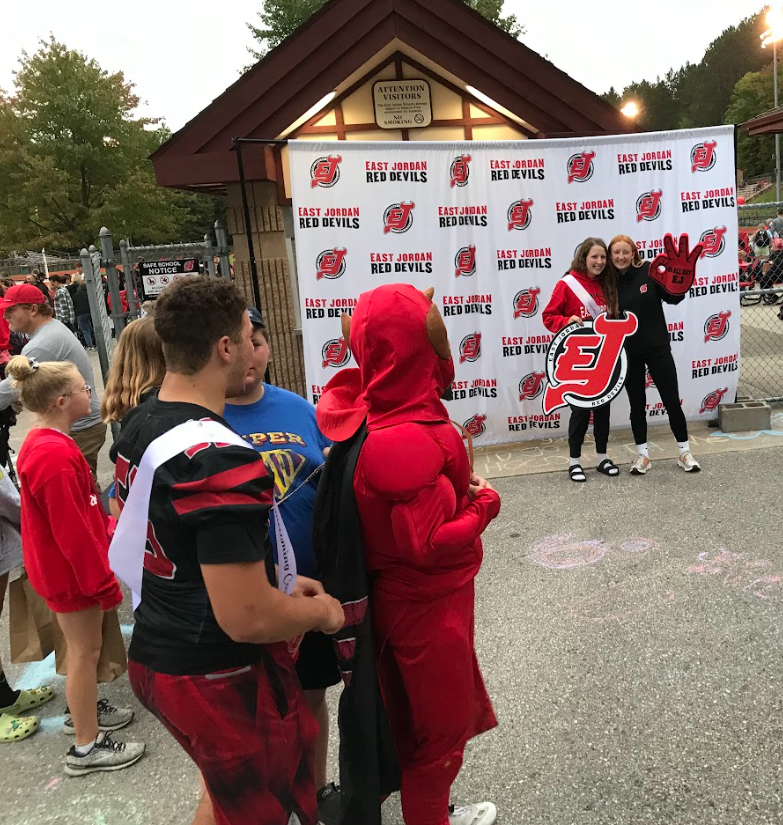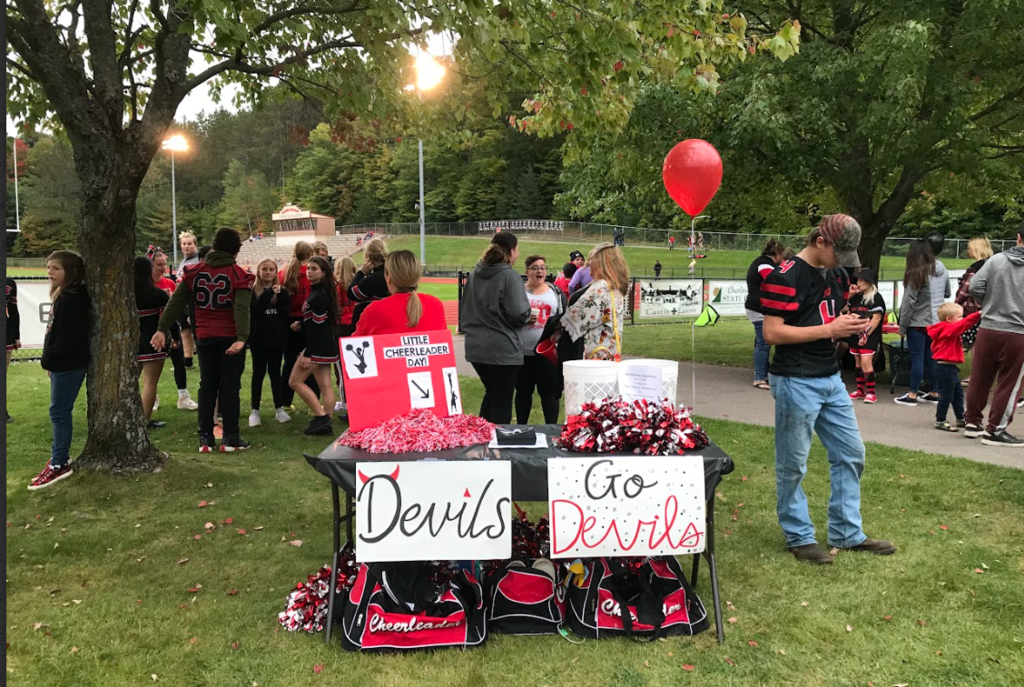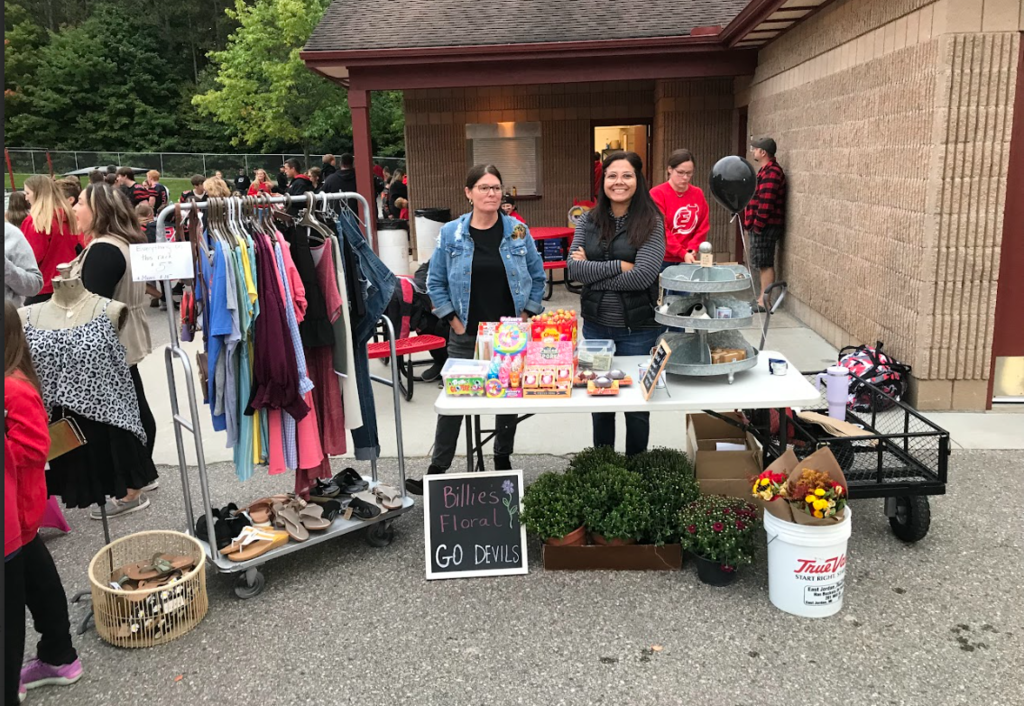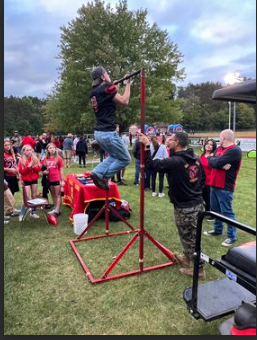 East Jordan Middle High School Sophomore, Sydney Guerriero, has been selected by the CTE faculty as the September 2023 Career & Technical Education Student of the Month. Sydney is a student in BAMO 1. Sydney's future career plan is undecided and would like to go to college somewhere she can play softball. She enjoys playing travel softball, hanging out with her friends, and traveling. She plays volleyball, basketball, softball and runs track. She is also a member of our BPA chapter and Student Council. Sydney is the daughter of Adam and Renee Guerriero. Congrats, Sydney!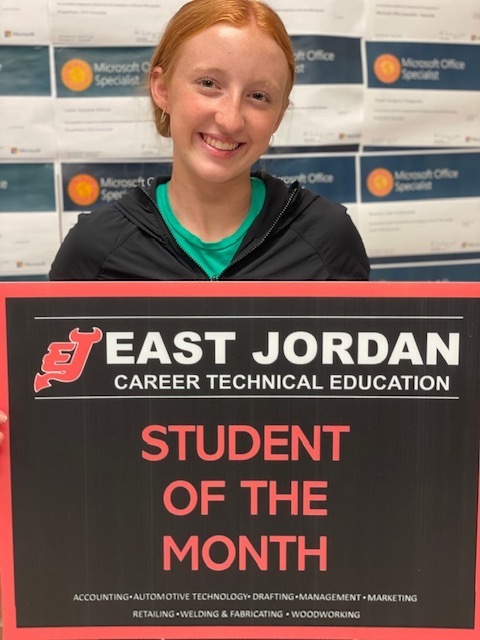 BBQ Dad v Soccer Mom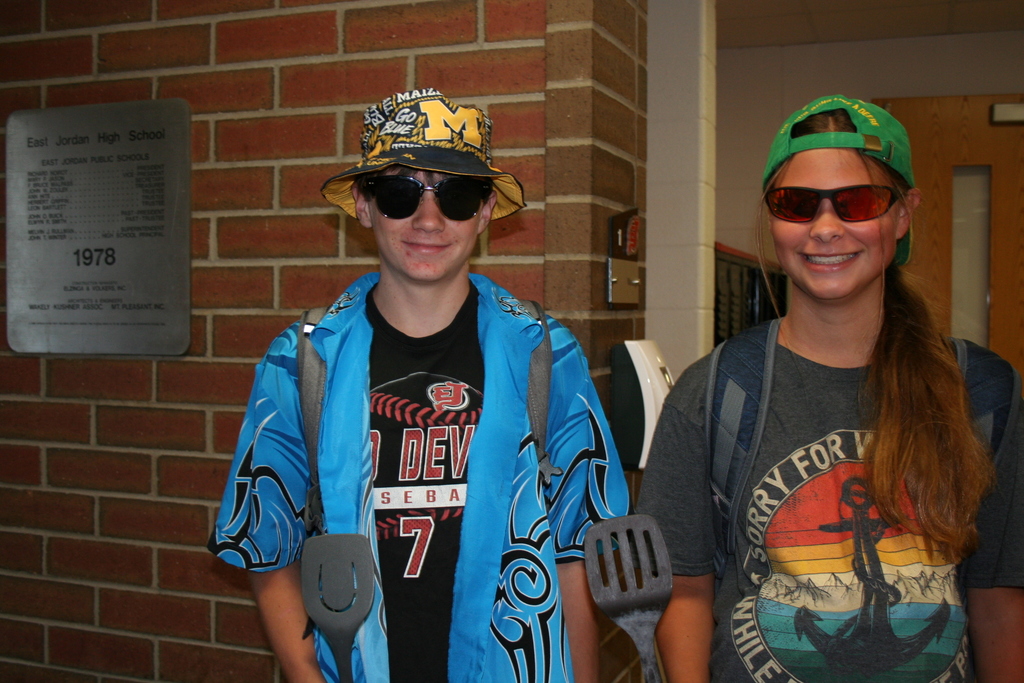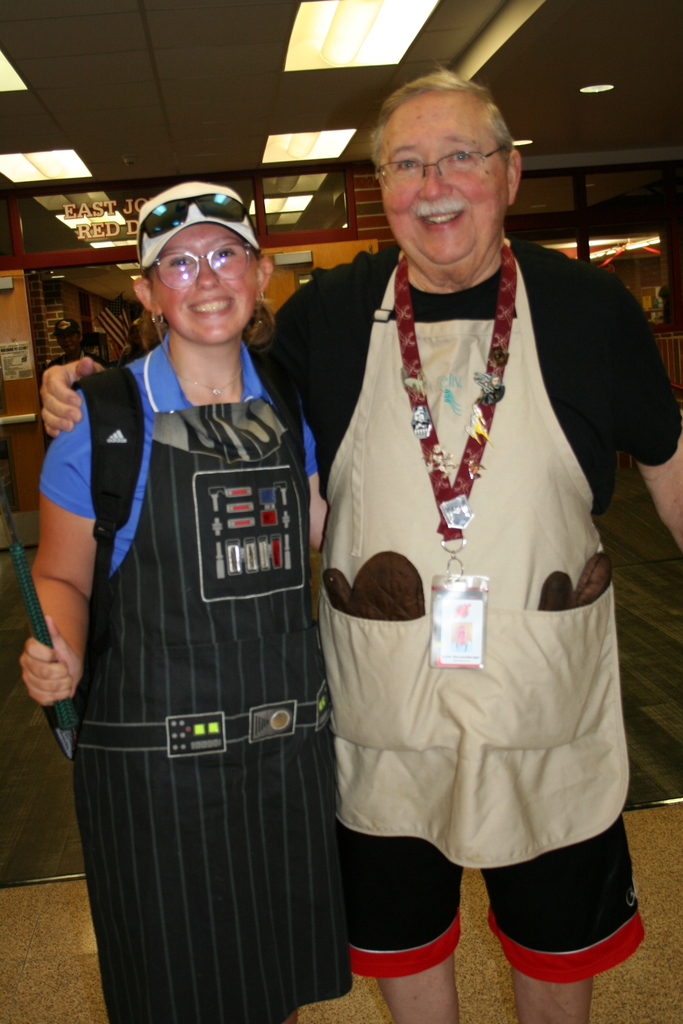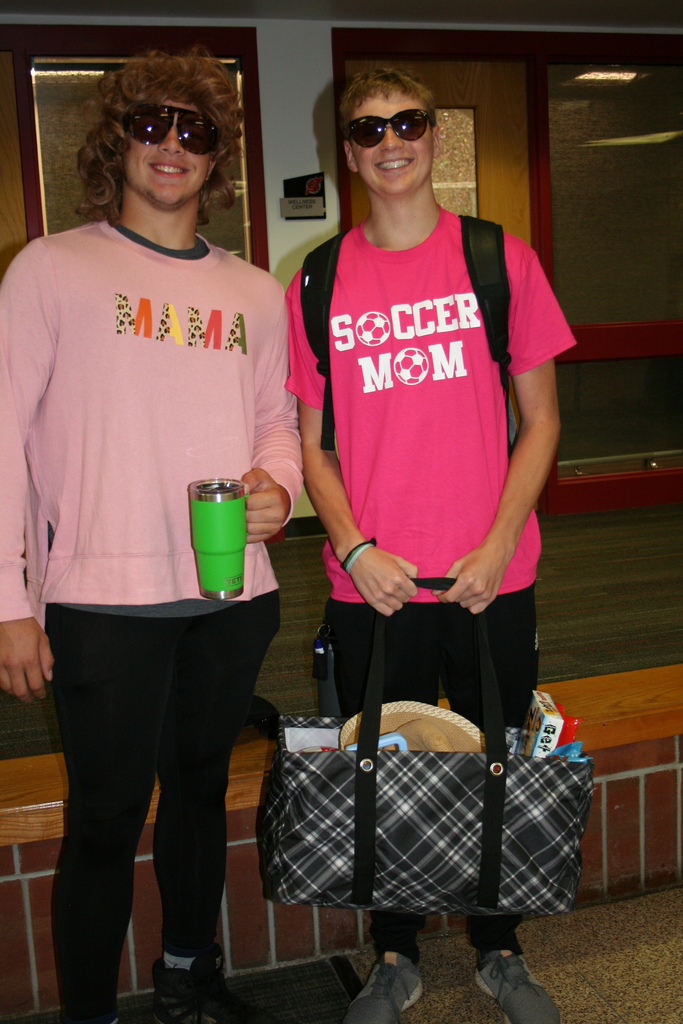 Aanii all, This weekend on Sunday from 1-4pm is the opening of the Indigenous Art and Culture exhibit at the Jordan River Arts Council in downtown East Jordan. The exhibit features art from indigenous artists from the region, including pieces from EJPS students and staff! -Joleena Pesenti -Isaac Black -Emma Speer -Gavin Bode -and other EJPS Title VI students Melissa Lyons is catering the great lakes inspired appetizers for the opening. The exhibit will be open through November 4th.
https://www.jordanriverarts.com/events/indigenous-arts-and-culture
Teachers v Students Day (swapping dress code)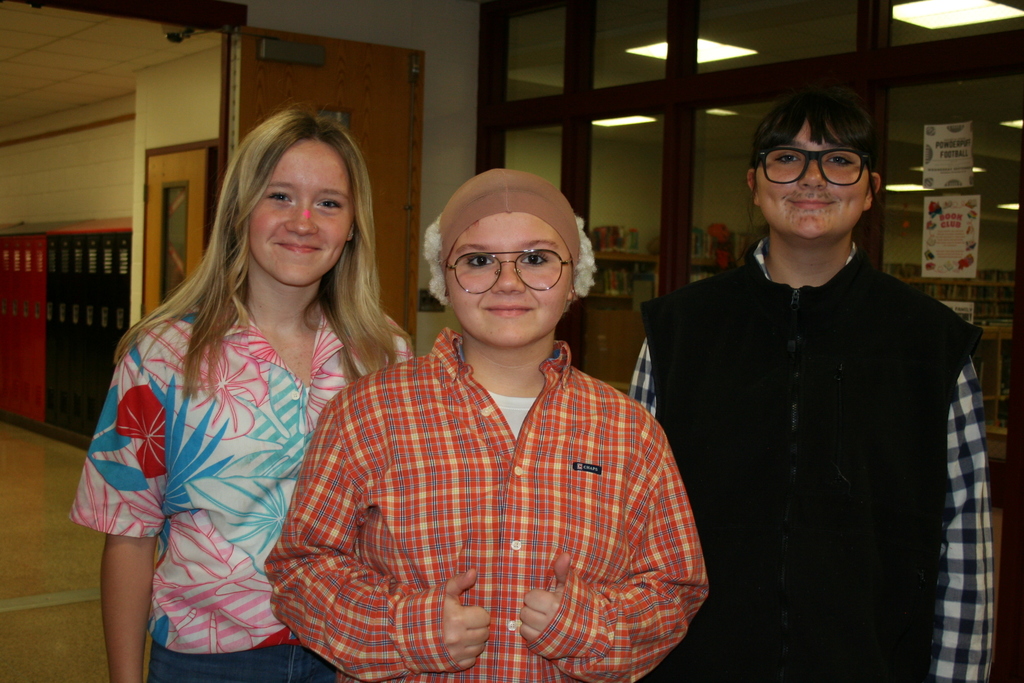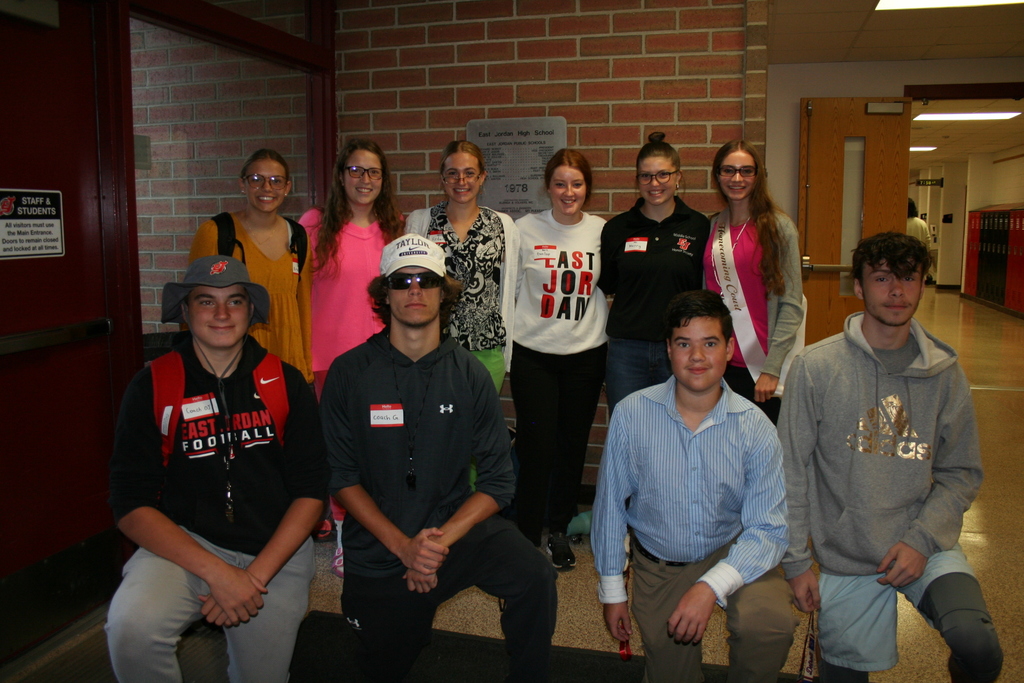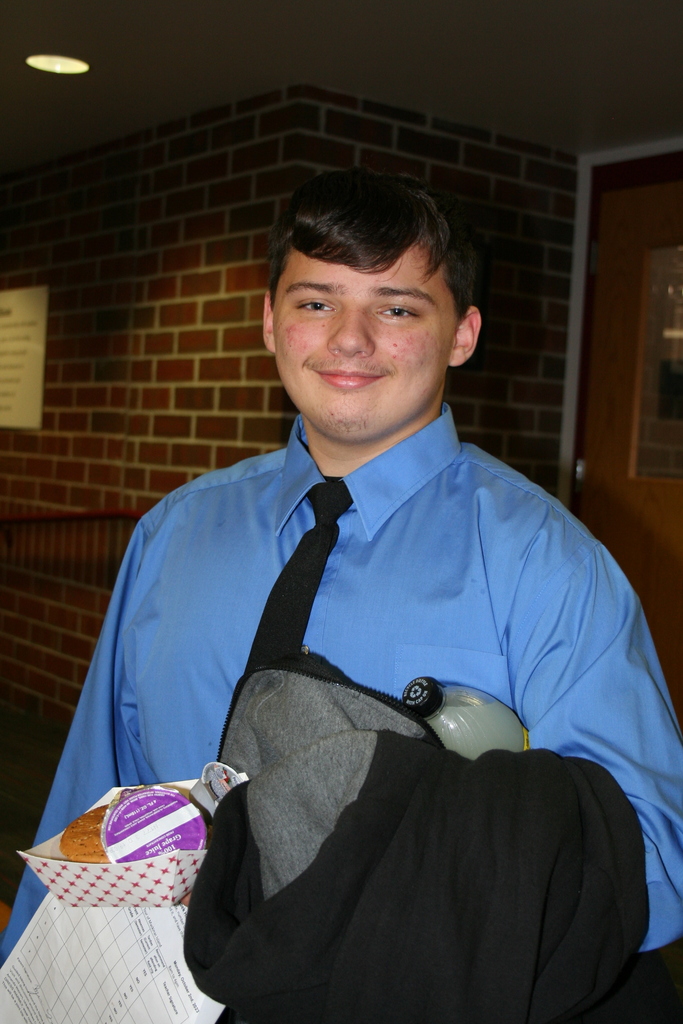 Another friendly Friday Red Devil competition at EJES for the class with the most red/black/EJ! ❤️🖤Mrs. Anderson's K had 100% participate but they are passing it onto Mrs. Poel's 3rd graders who had 94%! Popsicles courtesy of our EJ Cafe! Way to be #ejproud! #ejrocks #pbis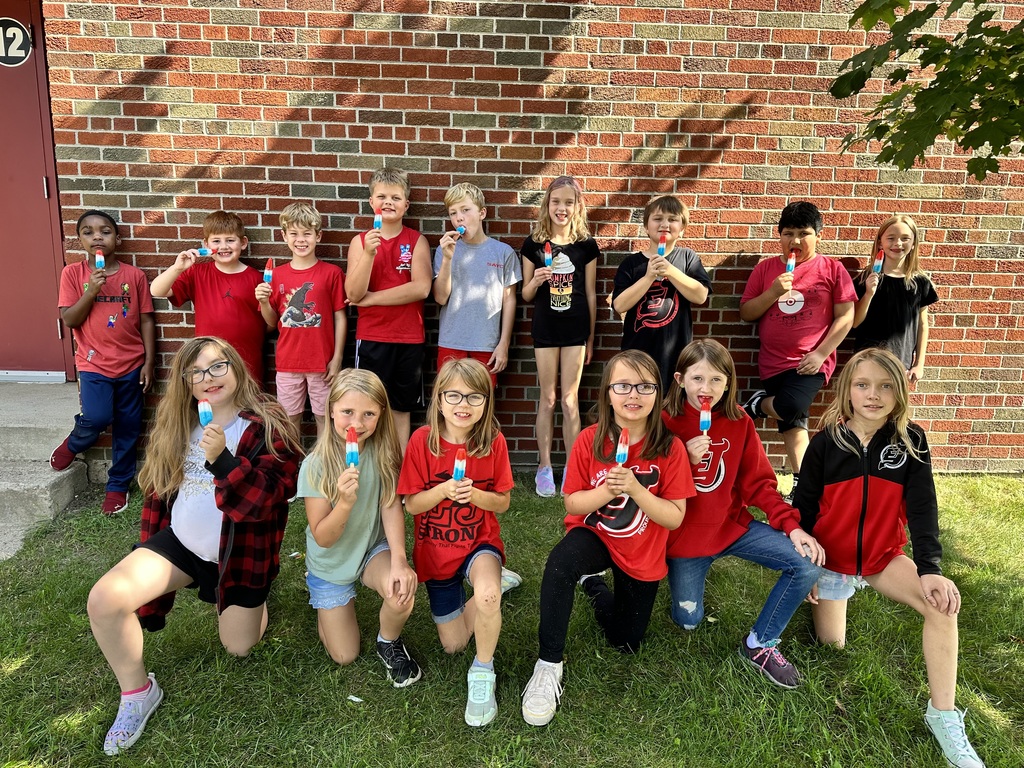 Next week is spirit week for homecoming. Be sure to check out the newsletter for all the spirit days for the elementary school. We kick off the week with Monochromatic Monday - wear the same color head to toe! Have a great weekend!
https://www.smore.com/5y1hjw
Join in on the fun on Wed, September 27 at Boswell Stadium from 6:15-7:30. Wear Red & Black to get in FREE! Meet the teams, photo booth, face painting, hair tinsel, yard games, raffle, contests and prizes (best dressed fan, best decorated wagon/stroller). The Powder Puff Game will start at 7:30.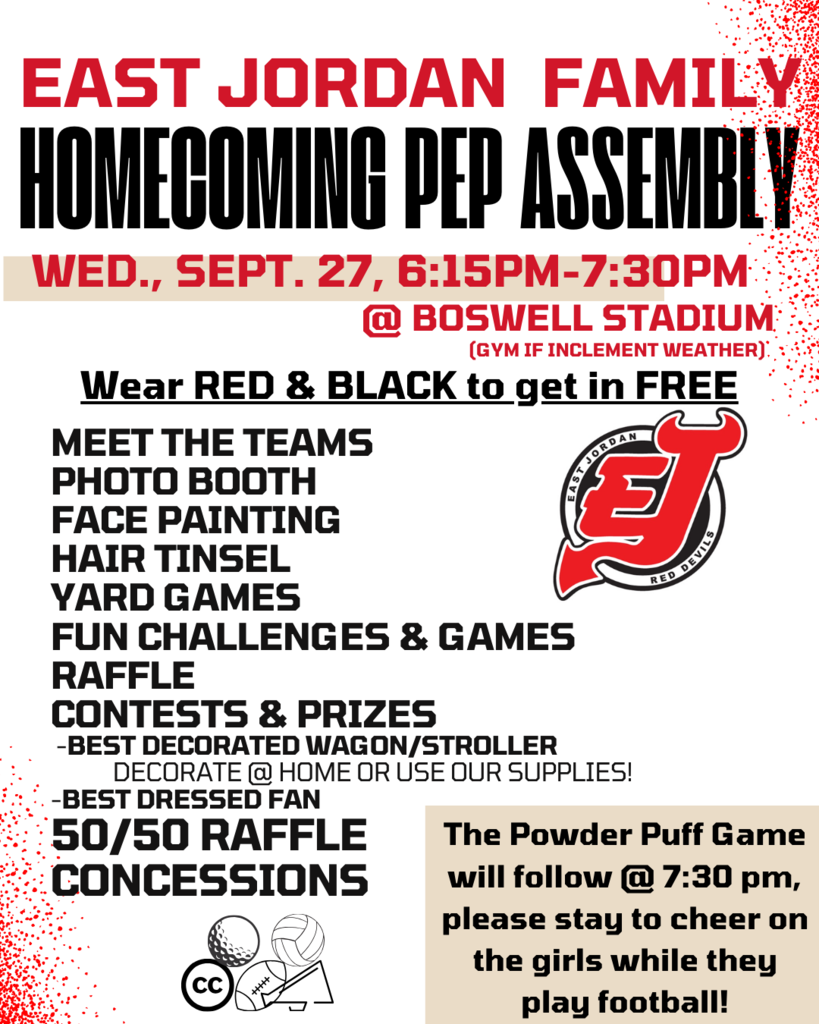 Yesterday was the Purple Game for Volleyball!!! EJES participated by wearing purple and a hat for a donation to Helping Hearts of EJ! They collected over $200 to help our community fighting cancer! Mrs. Fleshman's 5th grade was the top donor and had 90% participation! Way to be EJ Proud!! 💜❤️🖤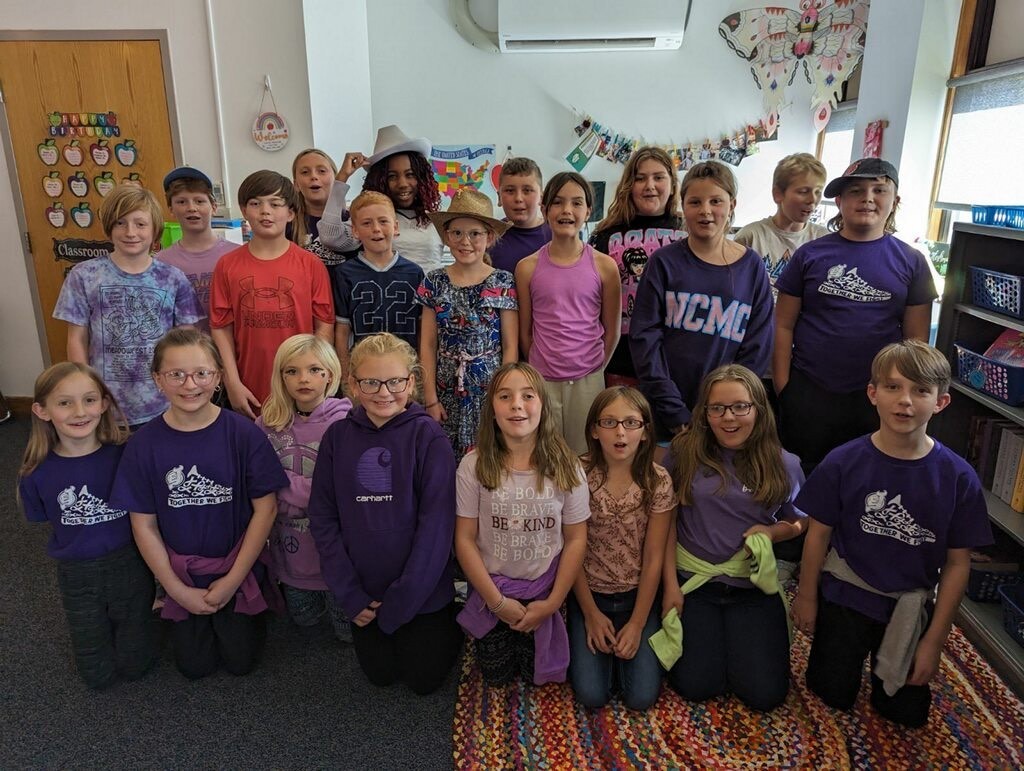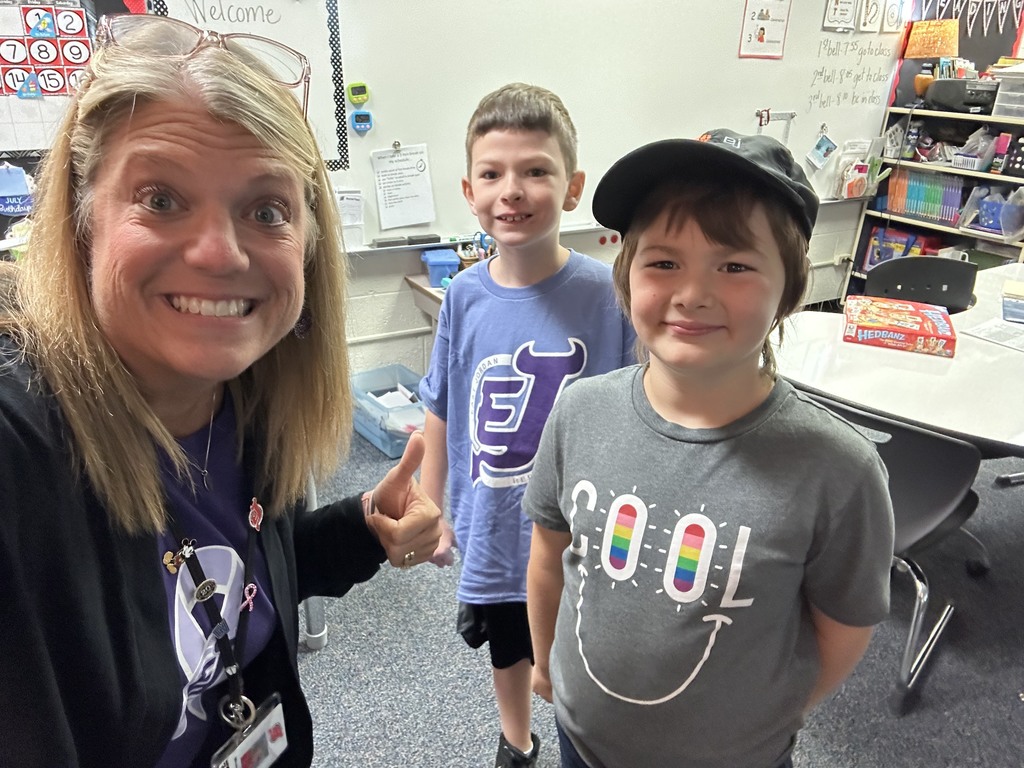 We wish the Homecoming Court the very best and lots of fun in all the festivities next week. They are: Madelyn Hardy, Braylon Grybauskas, Meryn Vrondran, Dan Ziebarth, Izzy Boyer, Wesley Pennington, Lizzy Pop, Lucas Stone, Lillian Stone, Angel Delgado, Zoe Bunker and DQ Wilson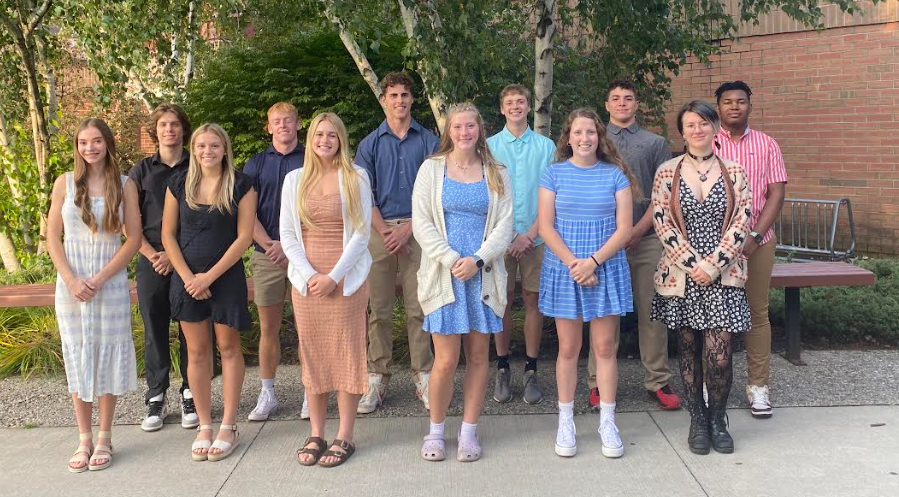 Intersted in coaching?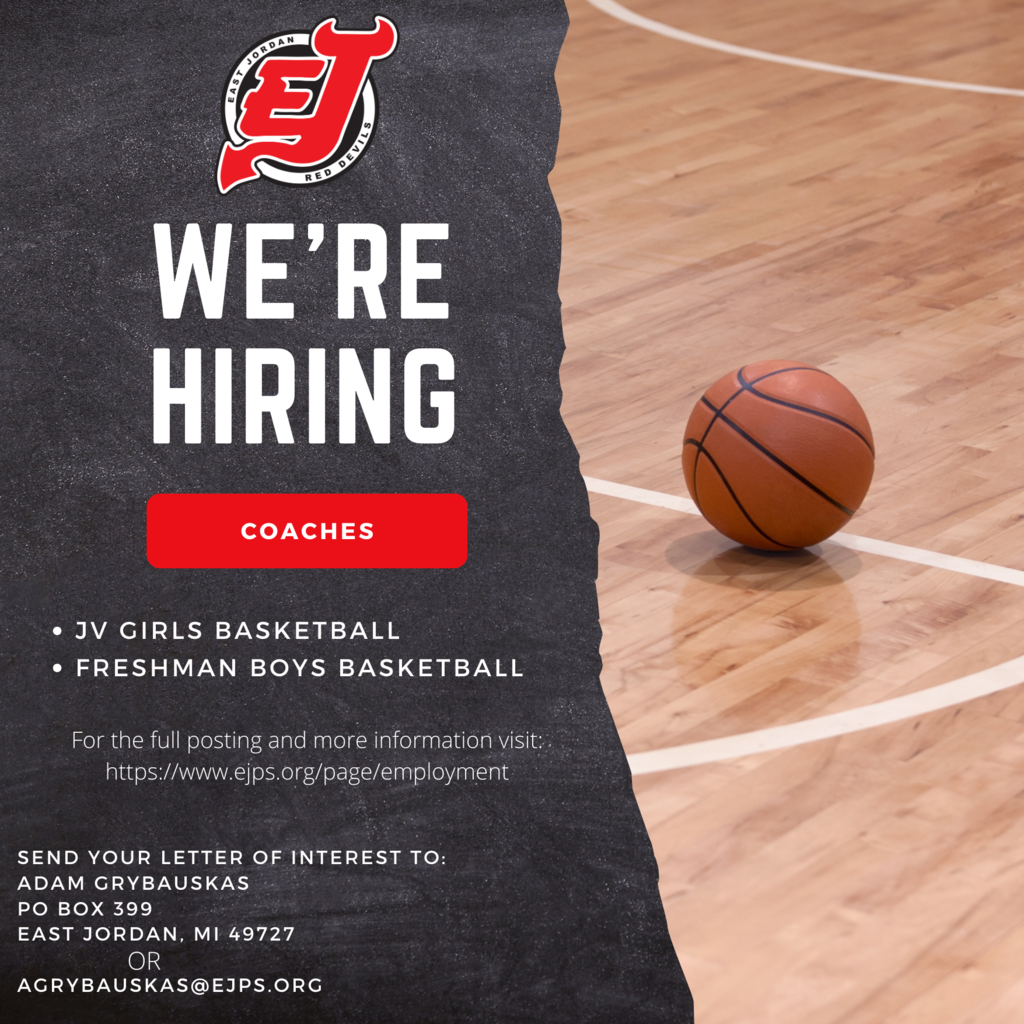 Homecoming is right around the corner. To prepare for the fun annual event, the students are getting in the spirit of things by having another fun week of dress up attire! Check out what's in store: 9/25 - Princess v Superhero 9/26 - Teacher's dress like students; Students dress like teachers 9/27 - BBQ dad v Soccer mom (dress like them) 9/28 - Rhyme without reason (dress like a twin with someone but make it funny, ex. fat pro and tennis pro OR fairy and dairy OR butterfly and pumpkin pie) 9/29 - Red and Black Day The parade and game are also Friday night and the high school dance is Saturday.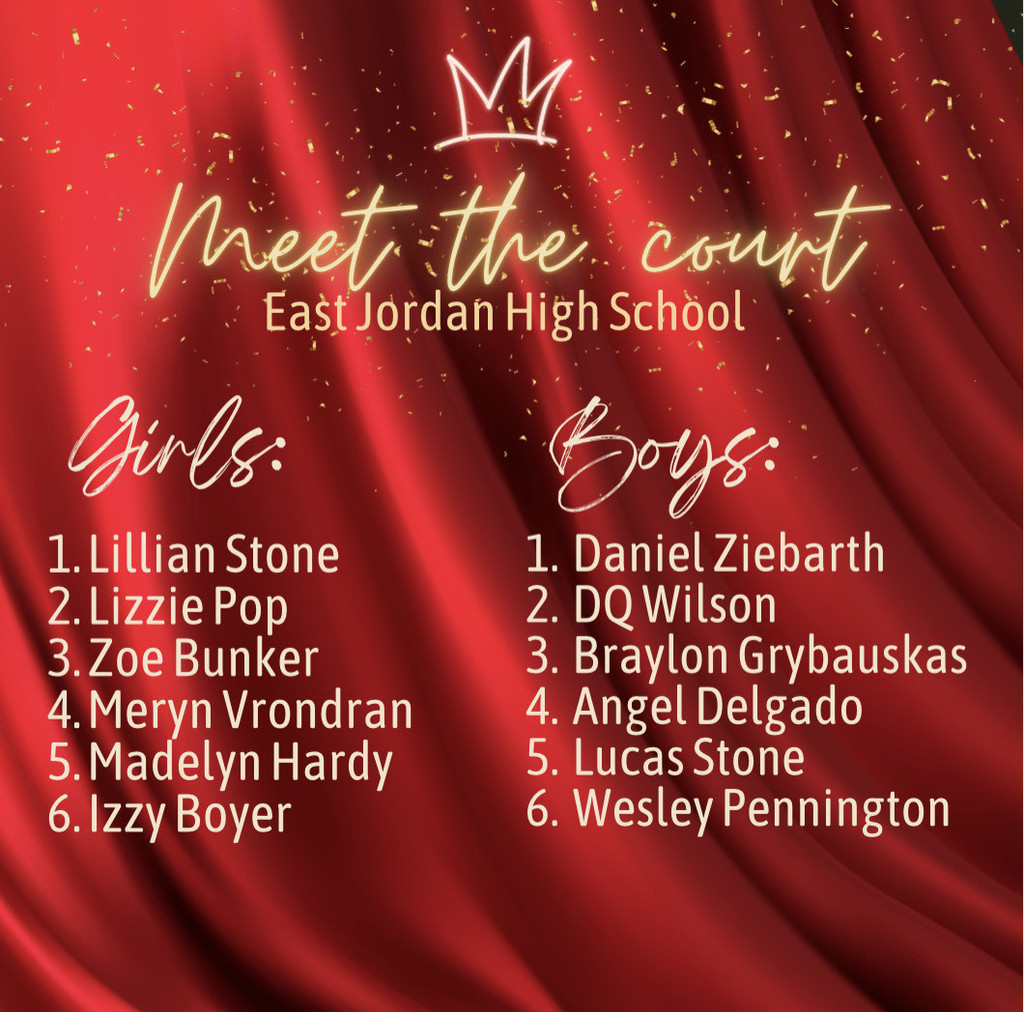 The Red Devil Girls Golf Team had a strong showing at the Harbor Springs invitational. The girls placed #1 in the LMC schools category and 3rd overall, having Petoskey and Cheboygan in front. Lily Kelly scored her personal best with 96, picking up the 3rd placed medal and Hannah Fortune scoring 103 with an 8th place medal. The team plays Wednesday in Charlevoix at the Belvedere course.